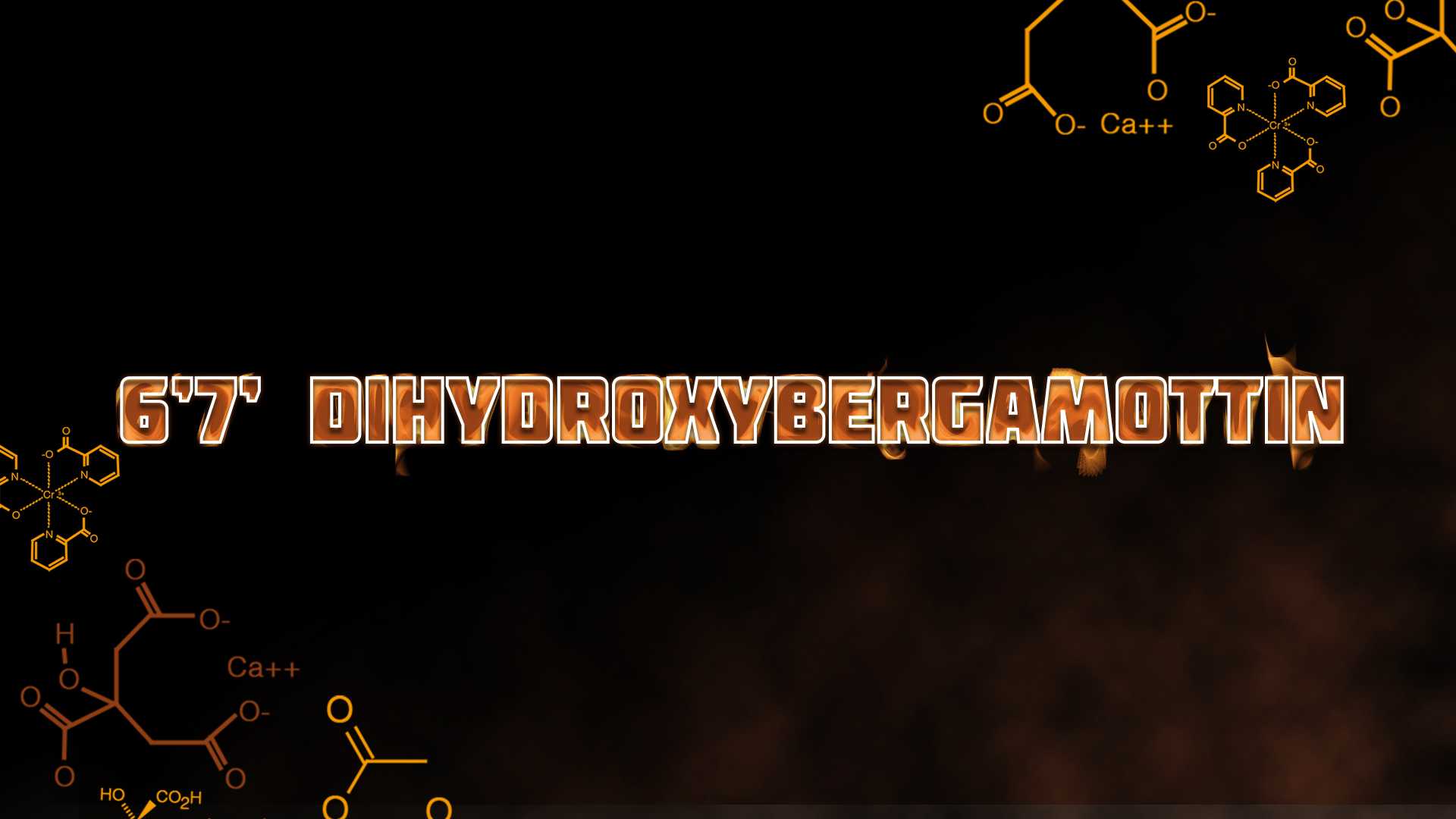 6'7'-Dihydroxybergamottin
6'7'-Dihydroxybergamottin (DHB) is a furanocoumarin found in grapefruit juice and is commonly associated with the 'grapefruit juice effect'.
Normally grapefruit juice interferes with the metabolism of supplements and sometimes created adverse effects, but DHB prevents the oxidation of some supplements, particularly testosterone boosters, increasing oral bioavailability and making them more effective.
DHB increases absorption and remains in the bloodstream longer, yielding better results.
Benefits of DHB
Increases Absorption
Extends Half-Life
Maximizes Effectiveness of Oral Supplements