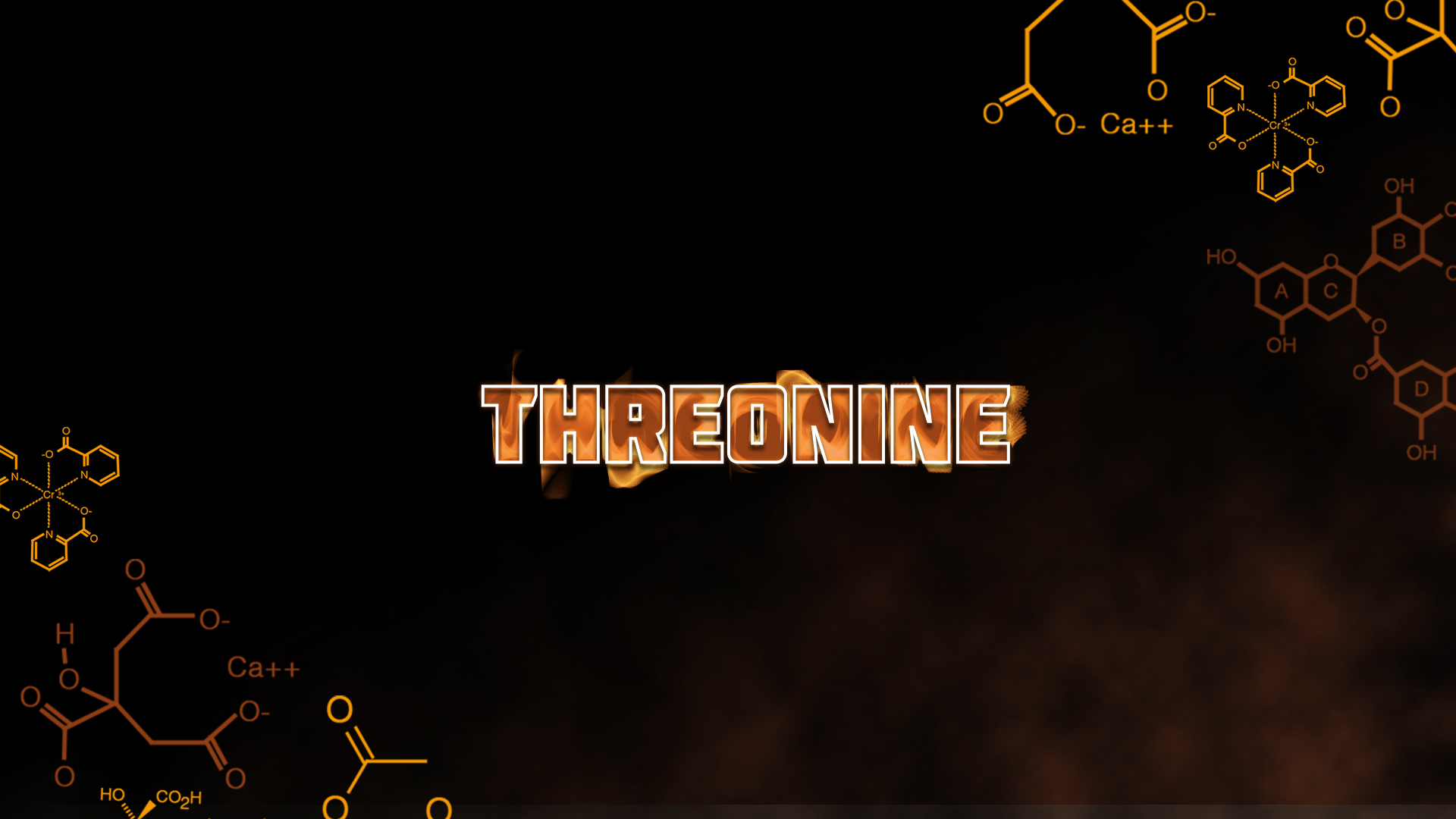 Threonine is an amino acid obtainable from many proteins and is one of several so-called essential amino acids, i.e., we cannot produce it ourselves and require it from dietary sources. It is synthesised in microorganisms from the amino acid aspartic acid.

Threonine plays a key role in maintaining healthy skin and teeth. Since threonine is found largely in the central nervous system, studies have shown that it can be helpful in treating different types of depression.

Once in the body, threonine changes into a chemical called glycine. Glycine helps produce elastin, collagen, and muscle tissue.

When combined with methionine (another amino acid), glycine helps process fatty acids and helps prevent liver failure.